This is my new blog site!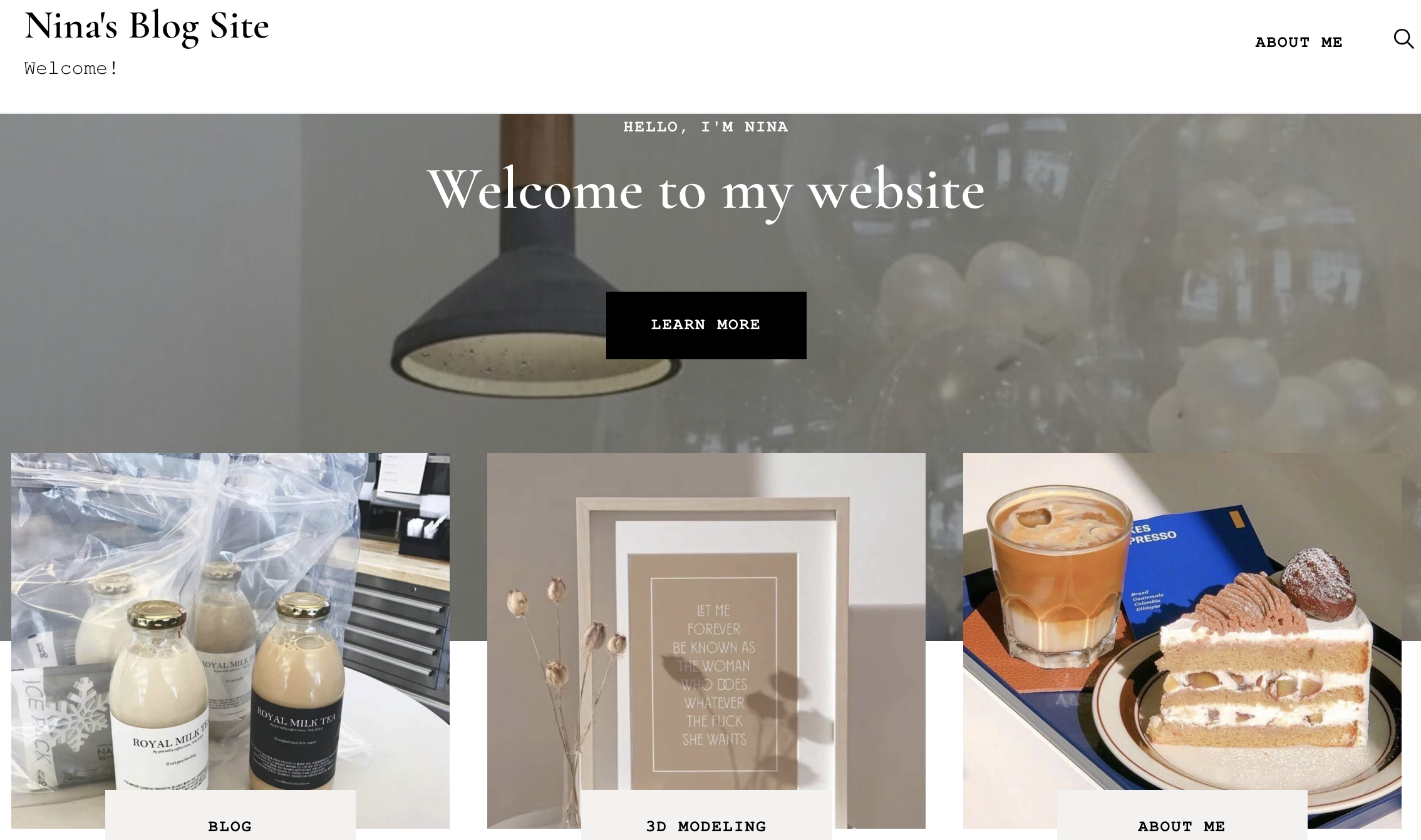 Overall, I really enjoyed the process of setting up my own website. I had some experience building the websites using SquareSpace in high school, so the whole set up process was similar and familiar to me. Plus, the instructions given are pretty clear, and I think it is really nice to have a spam filter plugin for the comment section. The theme selection was quite useful for me to set up a clean and tidy structure of my own website. In the same time, using the Simple custom CSS plugin add more flexibility for me to make changes based on the pre-designed theme.
The theme I used already gave me three available sections on my homepage to link to the subsections, so I currently am planning to divide this website into two or three sections. One section will be used to post the blogs we wrote and some interesting things that we learned in class. The other will be the 3D level designing projects that I used to make in UE4. The third section is currently linked to my about page, but if there's any new section that I want to add, I would change the about me button to the link to the third section.
There are some benefits as well as drawbacks coming with "rolling my own" website instead of signing up for a hosted service or using a social media platform. On the positive side, setting up our own website allows us to customize and be more flexible on the layouts and what we want to put on the website. We can also put projects, videos, and various media resources on one website, compared to other social media which usually only allows one or two media format. It is also a good way to show the skills that the website builder has when applying to companies and schools. On the other hand, owning a website would require the owner to pay for the possession of the domain names annually and the cost of renting the server and database if it is built via WordPress or SquareSpace. The other drawback is that it needs to be updated and maintained regularly to make everything on the website updated. There's also potential of violating copyrights if some images and music are used without permissions. But overall, I think there are more benefits than drawback for us to have a personal website if we have something to show and share.