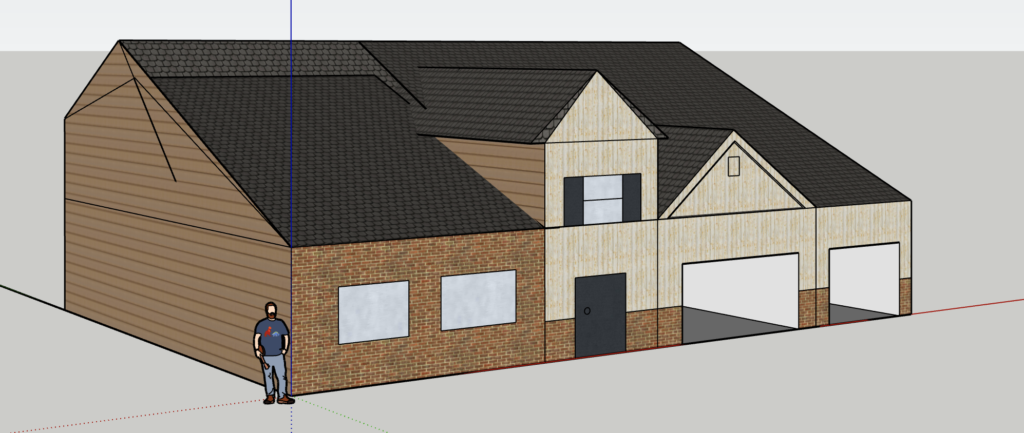 The process of creating this wasn't too difficult, but it also wasn't as easy as I thought it would be. The interface of Sketchup is very powerful and intuitive, but I found that I just didn't know how to properly use many of its features. I think with more experience, I'll be able to make better looking models with more efficiency.
Making the roof was difficult. There are alot of overlapping shapes, and it was difficult to picture exactly which shapes I needed. It was very much a disorganized process, as I just kept on adding shapes on until it looked like my house's roof.
There are some weird shapes and lines on the side of the house that I tried to fix for a while. No matter what I did, I couldn't remove them or change them so that the other elements weren't affected.
I could see this tool being a very enlightening tool of reflection and exploration. Many of us are very familiar with our homes, yet we might have a hard time recalling certain features. The process of building up one's home in Sketchup would likely help recall memories and details about the house that one previously had forgotten– it certainly did for me.
I found the scale tool super helpful. It allowed me to alter the shape and size of elements after I put them down rather than just erasing them and starting over. There are a variety of different ways one can use the tool to manipulate elements, and I kept discovering more as I used it.