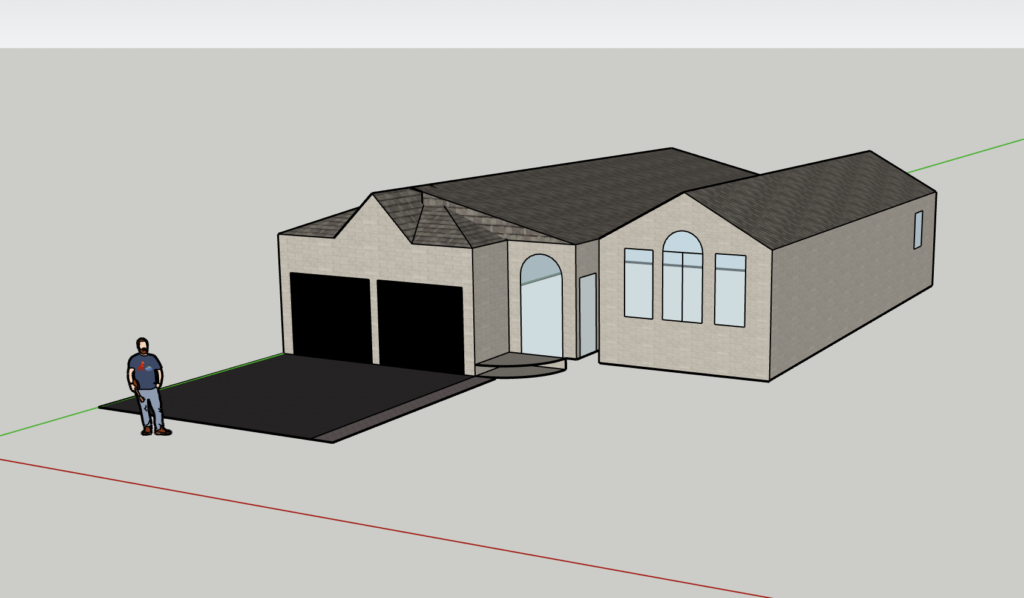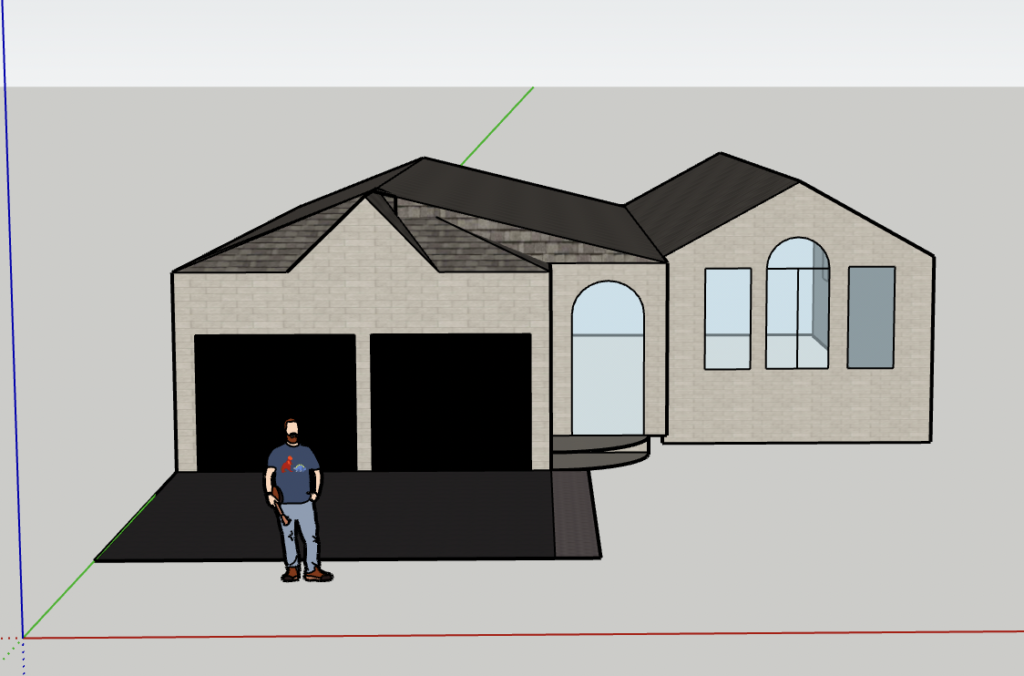 SketchUp Assignment: The Process
Difficulty rating: 7.5/10
I definitely underestimated the amount of time it would take to build a 3D model of my home (this took me a little over three hours, whereas I had anticipated that it would take me about an hour and a half).
In terms of "rose/bud/thorn", there were certainly a lot more thorns than roses.
In particular, I had a lot of difficulty constructing the roof of my house, as well as the quarter-circle entrance step to the house. The roof of my house is pretty irregular in shape and has a lot of different raised points; I tried out different combinations of triangles to create it, but without success. In the end, I wasn't able to accurately reconstruct the roof, and had to settle for a roof that would at least cover the entirety of my house.
Similarly, I wasn't able to successfully create the quarter-circle step at the entrance of the house. It's not supposed to be hollow, the way it shows in the photos above… However, I couldn't construct a solid form, and so I ended up creating a "makeshift" version of the desired shape, as best I could.
Overall, I'd like to think the general feel of my house comes through in this SketchUp model. If I squint my eyes a little and ignore some details, I can make out the shape and essence of my Scarborough home!
A Tip For Fellow Novice SketchUp Users…
If you want to rotate or alter the surface materials (such as the direction of bricks, wood grain, etc.), simply right click the face of the surface, click Transform, and rotate as needed.
Humanistic Uses for SketchUp in Research & Teaching
I could definitely see SketchUp being used in planning out architecture, in addition to real-life miniature models. With practice, SketchUp would certainly be a more efficient way of creating building layouts than hand-building miniature models.