Modeling the house I grew up in struck me as an interesting challenge. I was excited to kinda re-visit the house since I have not been living there for a while now (and I think this posted an initial challenge because I did have to check pictures of my house a couple of times!).
Naturally, I can't start to describe my process and go through the particular challenges before showing you the final product, however, to keep the suspense, I will only deliver one view of the house right now.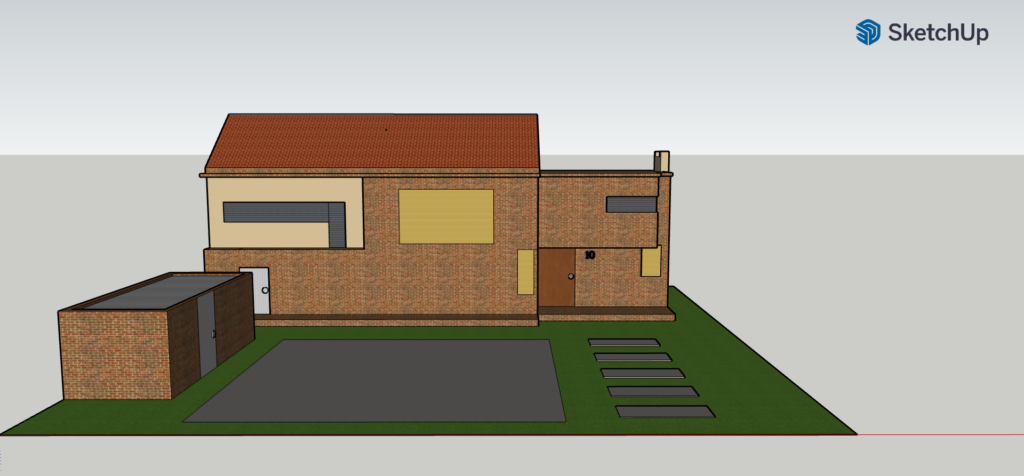 One of the things that I really wanted to my model to have was the brick walls. I wanted this because this house is in Colombia, where most houses are made of bricks, while in the United States most houses are made of wood, so the material was an important feature to indicate the location of the house. Thus, I was very happy when I realized that Sketchup did provide a brick pattern. For the metal doors on the other hand, the material that I wanted to use was not offered by Sketchup, the difference was mostly the color, as it should have greener tone (only the iron doors), but I settled for this one because I thought that the important part was to differentiate them from the front door (which I am happy with) and make clear that they were made of iron rather than wood.
The windows here were another challenge, this time, it was not because Sketchup did not have what I wanted, but because I didn't look on the right place. I wished I had used glass for the windows, but when I didn't find it under the "window" section, I thought that it was not available. and decided to go with yellow and gray curtains, the grey curtains are for the bathrooms.
Another part that was difficult for me was to to my balcony that is on the back of the house, which you will see in the next images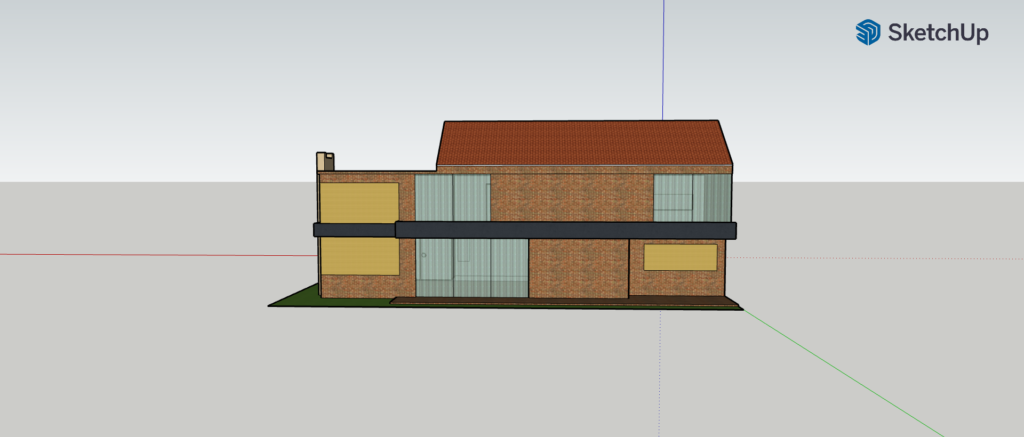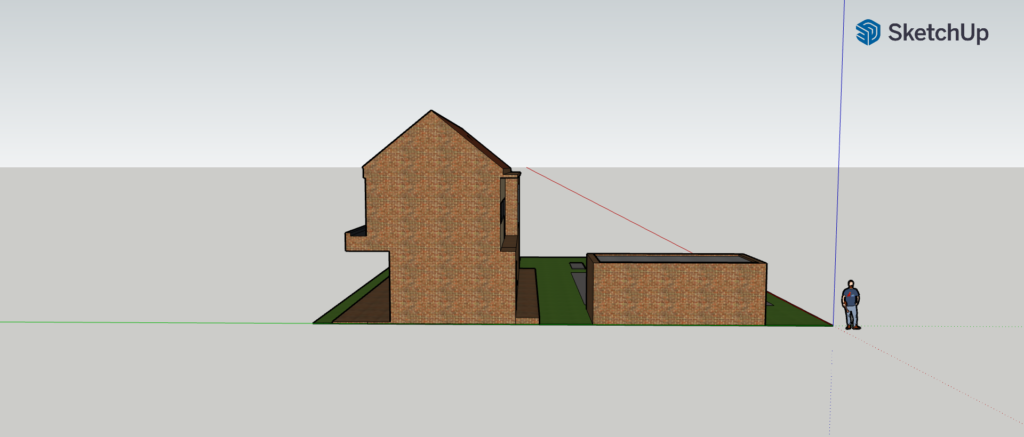 The balcony is the part that I am last satisfied with because I could not figure out how to do bars so I just raised a little bit the wall in front of the balcony but I don't think it is perfect.
Overall it was a challenging, but fun experience. Here are some other pictures of the house.