Formerly CrowdMap, Ushahidi is a software that crowdsources data to map and visualize information, patterns, and locations. Information can be added via avenues like the site, email, text, and Twitter.
Ushahidi's current usage is as follows.
Ushahidi was created in response to violence following Kenya's 2008 election as a tool for "increased transparency and accountability in Kenya's General Election through active citizen participation." (It was since used again for two Kenyan elections in 2017.) Its software is both free and open-source to encourage local citizens to empower themselves to gather information, fight against corruption, or to aid in emergency response. 
Macedonian citizens utilized Ushahidi in 2012 in a project called Draw the Red Line to empower citizens to report alleged corruption through the website, app, text, and email. These reports "led to investigations on consumer electric charge violations, improper property taxes, and reports of abuse of workers' rights."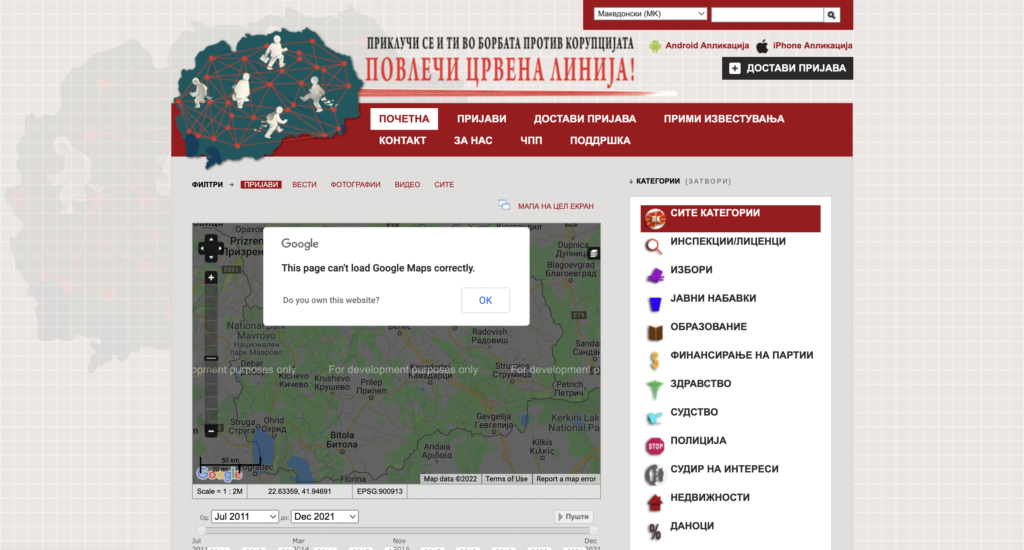 After a 7.8 magnitude earthquake devastated Nepal in 2015, QuakeMap was set up as there were no formal channels for citizens to report urgent needs. The Nepalese government used these reports in their relief efforts as the real-time reporting and filter settings on Ushahidi's map allowed agencies to pinpoint what was happening what what kind of relief was needed (as well as verifying where aid was received.) 
Setting up a deployment is simple: 
First, create a unique URL and set up an account. One free deployment is available per user. The user created here will be the moderator that can choose to approve posts and control the back end of communications, but any user can view back end analysis of posts like patterns in activity or locations of submissions. 
Next, create a new survey and customize relevant required information users must provide for each report.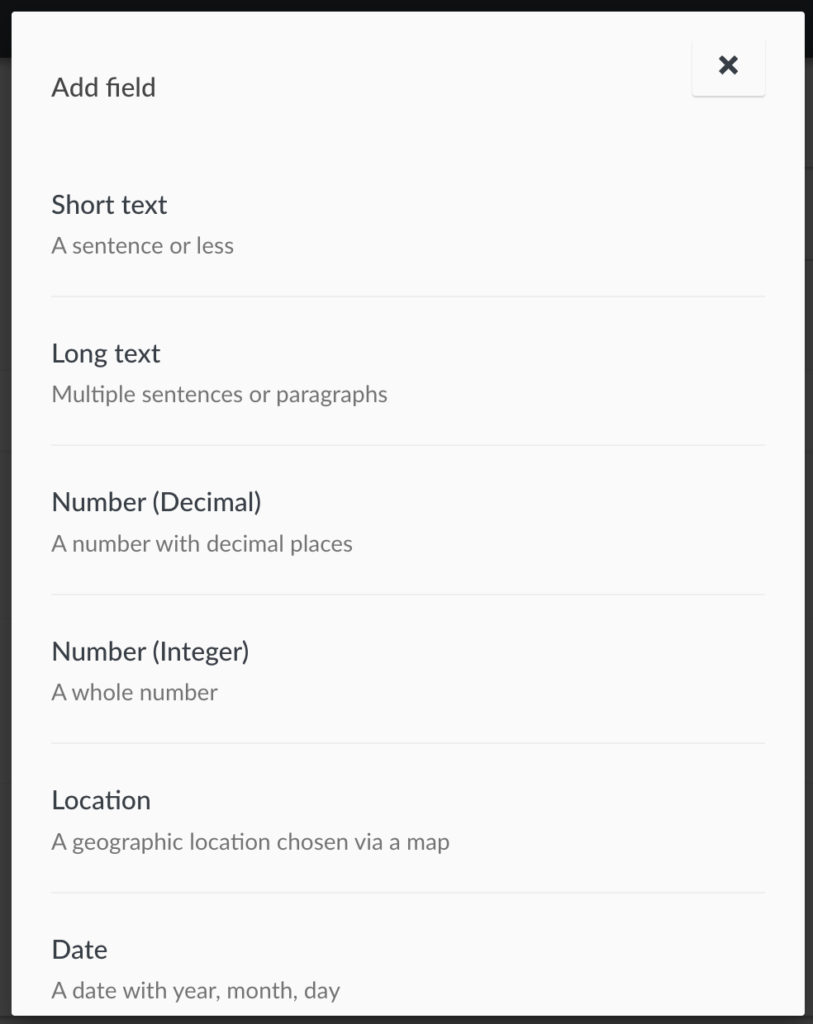 Moderators have many options of tools to collect user information, like email, SMS, or Twitter. If these data sources are not configured, users still have the option to report directly in the website. 
Survey data can be collected as a CSV file which will be configured as a survey in your map and activity charts.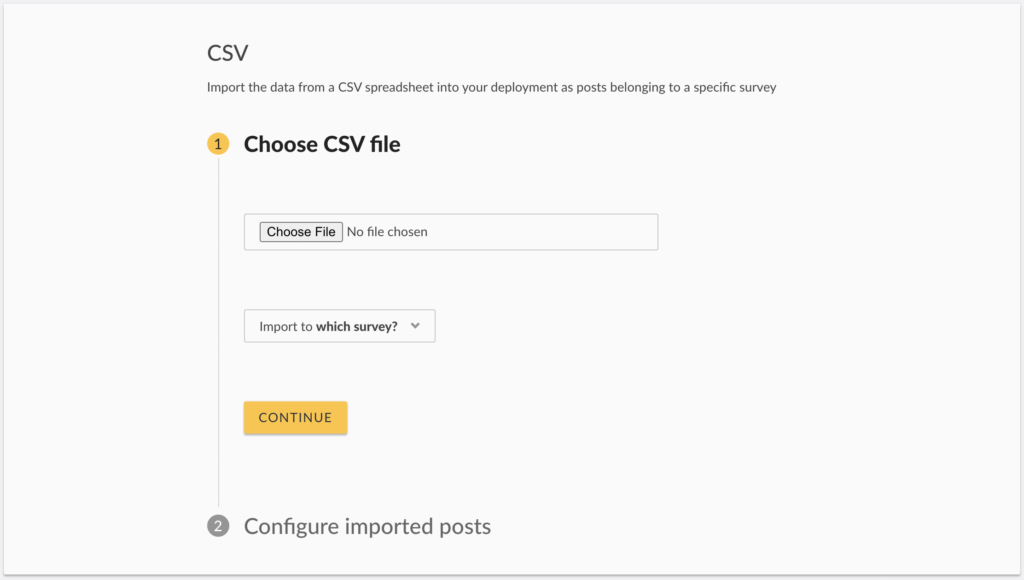 Finally, the Ushahidi activity graph function can formulate a variety of different graphs to assess incoming information and behavior.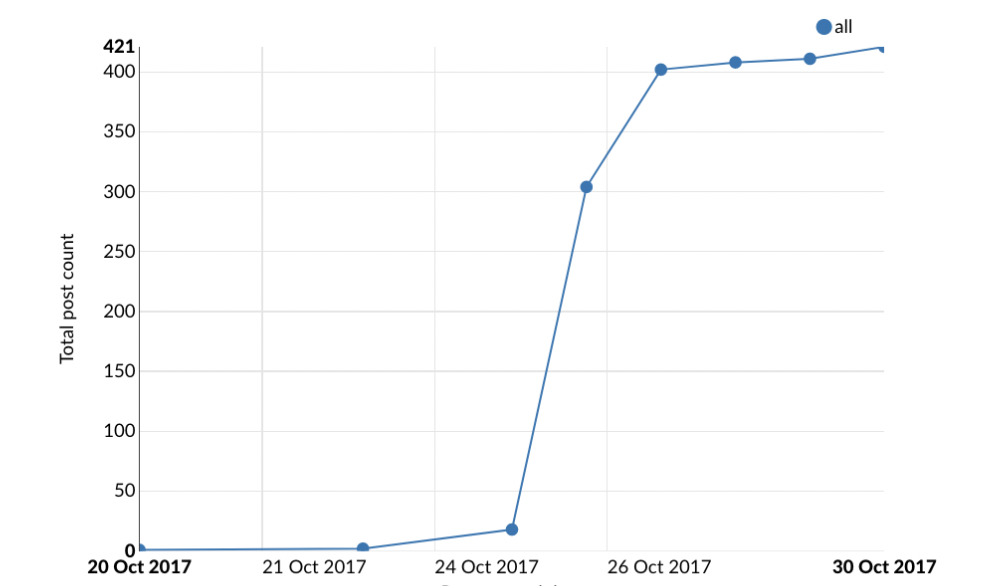 Moving forward and potential applications:
Ushahidi's current focus is on humanitarian aid, and they're experimenting with tools and softwares that can interpret larger amounts of data for rescue operations. I see a lot of additional avenues for this tool that can easily crowdsource specific data from anywhere—this kind of tool can also allow creators (for example, DH scholars working on projects) to upload and tag work and track what kind of content is being created where. In addition, historic events can be mapped and tagged so that users can use the map filter and activity graph function to visualize events and identify patterns.