What I found was a neat tool called Wordle. No, not that wordle! "Wordle" is a tool used for generating word clouds from the text that is pasted. Sadly the original "Wordle" has been shut down (not sure why, but maybe because of the new inferior wordle??), but luckily, there is another version called EdWordle! It's very similar to Voyant Tools, however, what I find it to also be very beneficial is that, unlike Voyant Tools, it's a bit easier to enter individual words.
Here's how it works:
Select the "Create Now" button. Or you try one of the examples provided at the bottom by selecting "Edit It"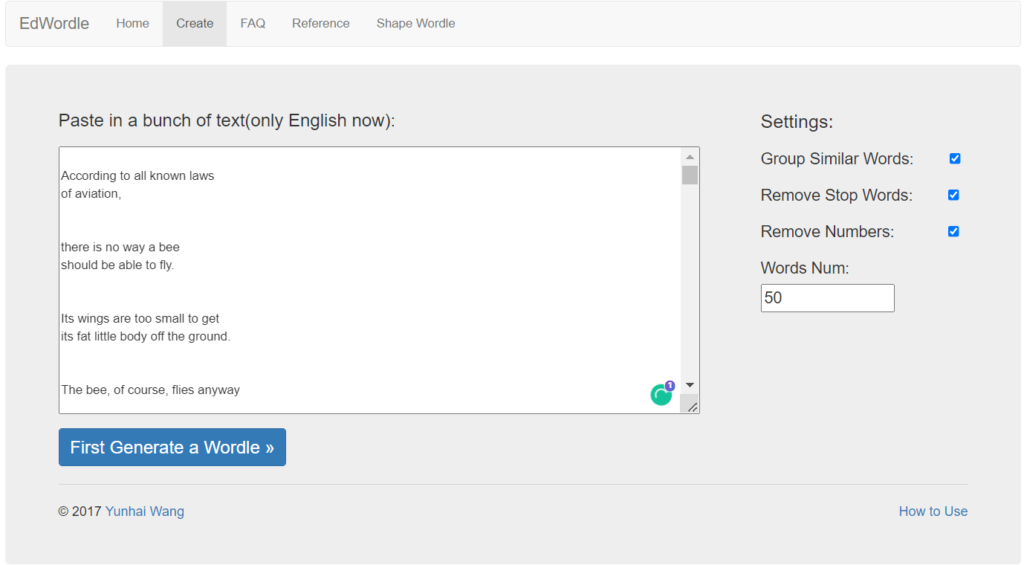 2. Past/Type the text, then click "First Generate a Wordle". You can change what's being shown in your cloud by editing it on the right.
3. For this example, I used the script for the film "Bee Movie". Let's try adding a word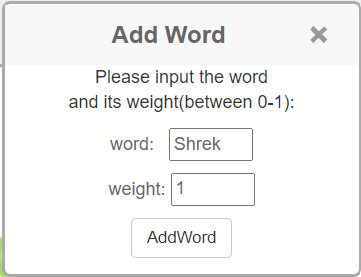 4. Click on "Add Word", type one and add a weight between 0 and 1. Edit: You do not have to use whole numbers! Using decimals (like 0.6) will change the size of the word. You'll see in the next step what the biggest size of a word can be with "1"
You can see Shrek being added at the bottom!
5. There are many other features to try!