For this assignment, we were tasked with recreating our childhood home in SketchUp, a simple modeling software useful for creating houses and other buildings. My house wasn't a perfect replica, as I had some issues operating the software, but I'll get into that below.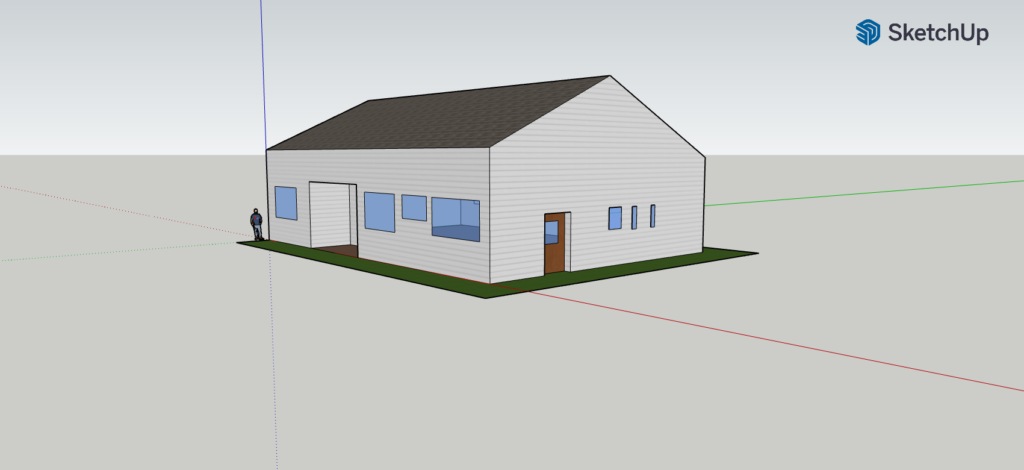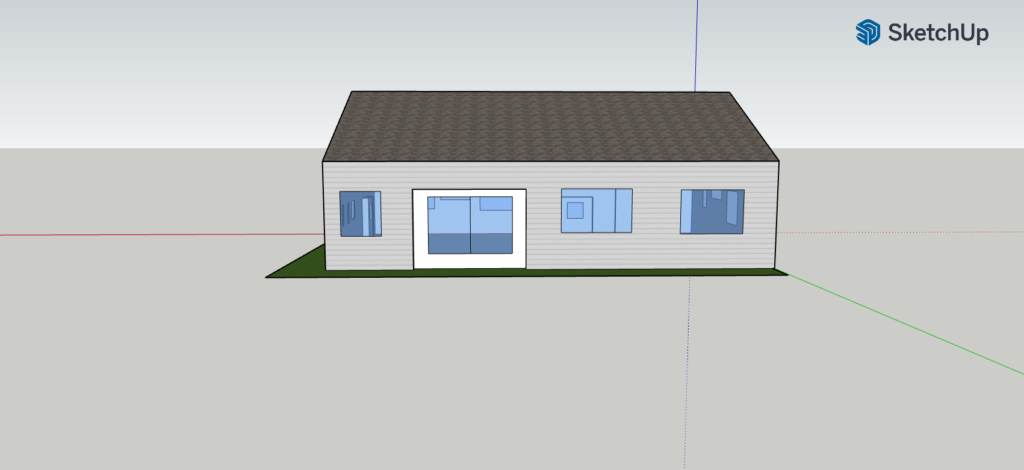 So, as you can see above, those are the images of my house I created with SketchUp. As far as the good things about it, all of the windows are in the right place and are the right material to be windows. The general shape is also good, but that is where I started to run into issues. The walls are the right texture, but should've been yellow. I couldn't get the material of the wood siding to become yellow. The roof provided a couple issues as well. The roof of my house in the above images is missing three other points, but the software did not seem to agree that the other surfaces belonged on the roof. In the same vein, the roof needed an overhang, which we did practice in class, but when I was trying to reproduce our methods, I struggled to get the same results. There are also some smaller details missing, like the shutters on the windows and the porch, but I would have needed more time and more SketchUp know-how.
However, despite struggling with those aspects of the house, I definitely see the benefit to software like this. It was fun to use and relatively easy to use, until I began to attempt more complicated structures and appearances on my house. But I think those difficulties could be remedied with more time, more practice, and learning more through using the software. Something I learned was that you can use the "push/pull tool" to elongate the building – but keep in mind that any other shapes on the side you're pulling will remain in their starting position!