My childhood home was an apartment, which had other families living as well as my own.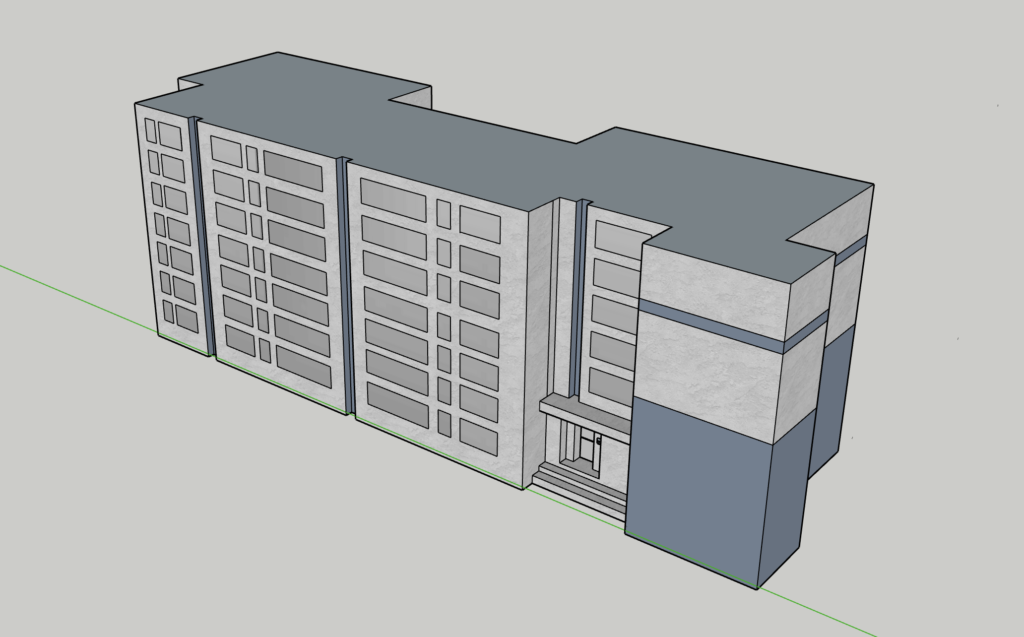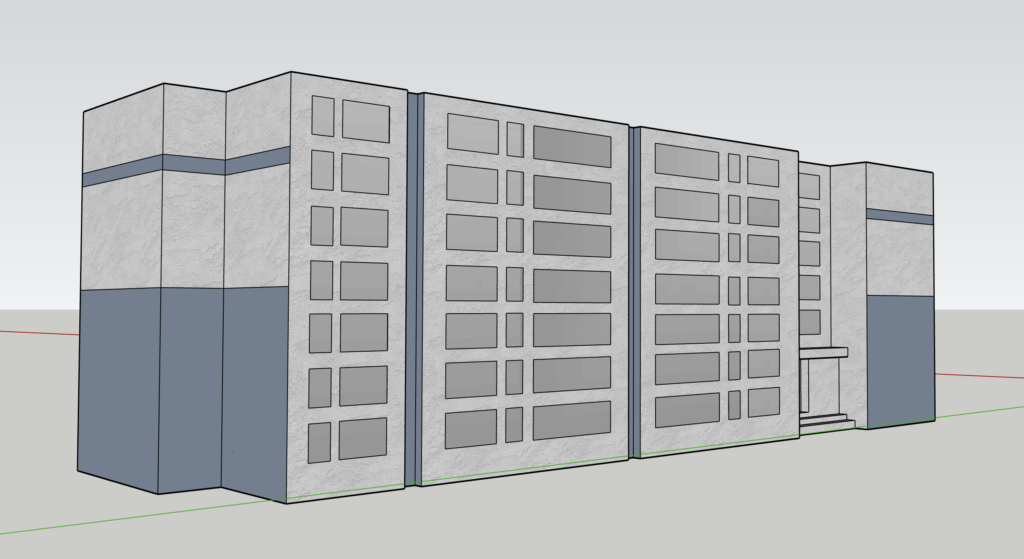 How easy/hard was it?
It was my first time using the computer to model 3D version of an object, which was one of the biggest challenges for me. I used my laptop for this assignment which had a small screen, so it was hard to zoom in and out frequently. Also, I felt that instead of a trackpad, a mouse would have been much easier for me to model this. However, as I got used to SketchUp and its tools, it was much easier for me to continue creating my model.
2. What elements particularly bogged you down?
The move functionality was hard to use throughout my assignment. When I tried to move a certain shape or line, it would move the whole building with the shape on it, making my model distorted. Also, aligning windows was hard as there were no guidelines or grids SketchUp had for us to use.
3. What compromises did you have to make?
I had to be satisfied with the unaligned windows on my apartment, but I did try to place them in a straight line as much as possible.
4. What humanistic uses can you envision for this tool in the areas of research or teaching?
I think SketchUp would be useful for situations which students cannot go to certain places or buildings. The instructors would be able to explain the materials by using 3D modeling, giving a wider view and clear understanding of what the students are learning.
One tip when using SketchUp would be to make use of the keyboard shortcuts for tools, as it is time consuming to move around your mouse or trackpad every time you need to change your tool or want to go back to your previous step.